As with the Rear Seat Pan, the boot floor was rusted through in a number of places. The worst spot being under the fuel tank where any water getting into the boot eventually gathered. This area was so thin the grit blasting had peeled it opened, allowing the grit to rupture the fuel tank as well.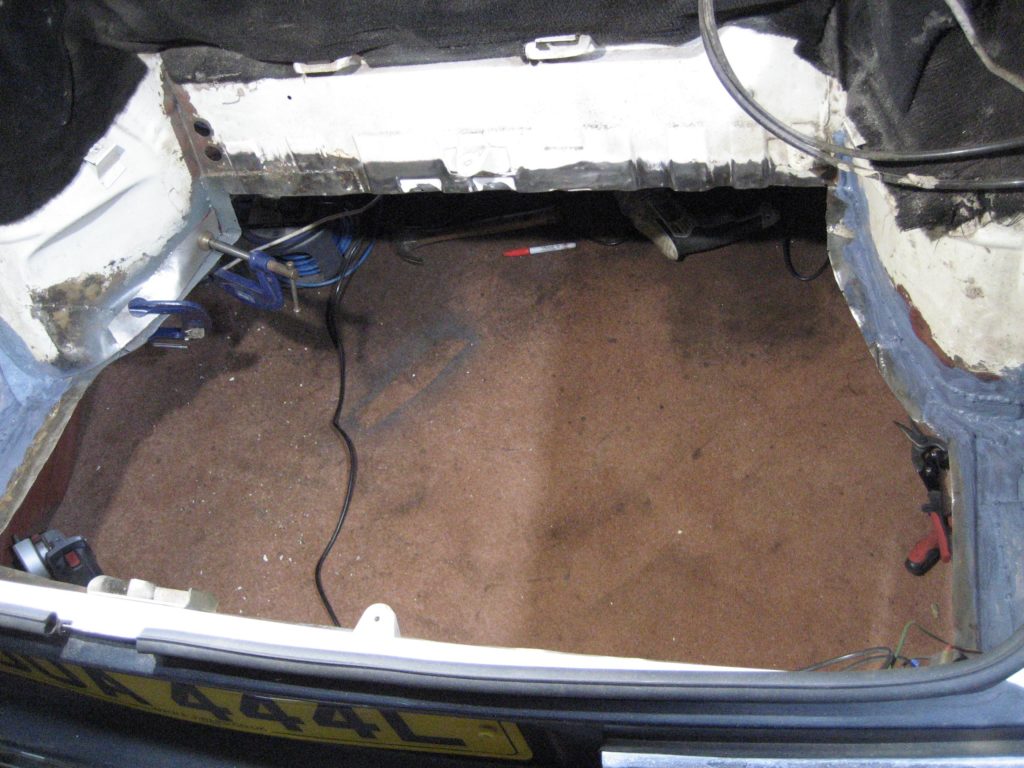 I chose to take the same approach as for the rear seat pan i.e. cutting away the rusty old panel about an inch from the side walls, and laying the new panel on top of this newly created lip.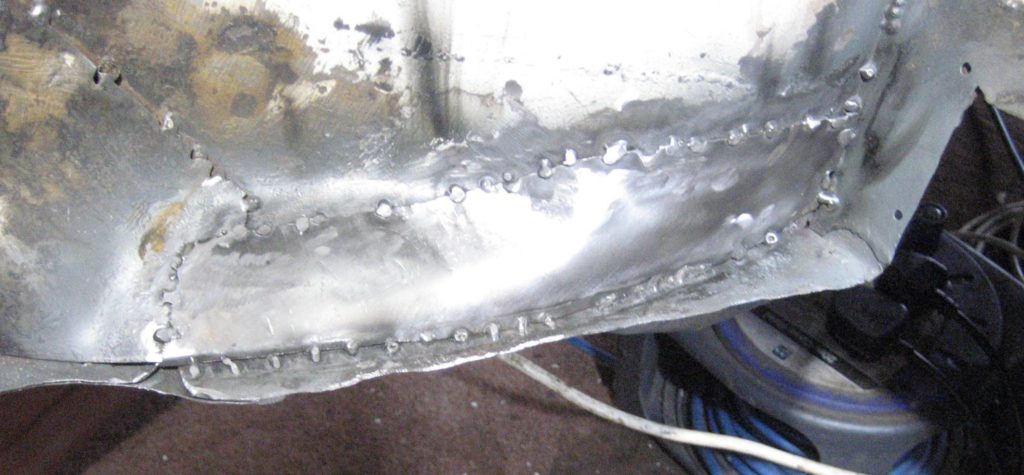 To complicate matters I found the rear of the passenger side wing also needed patching, which I did before shaping and welding in the new boot floor panel.
As with the Rear seat pan, I welded top and bottom and then covered both sides with FE-123.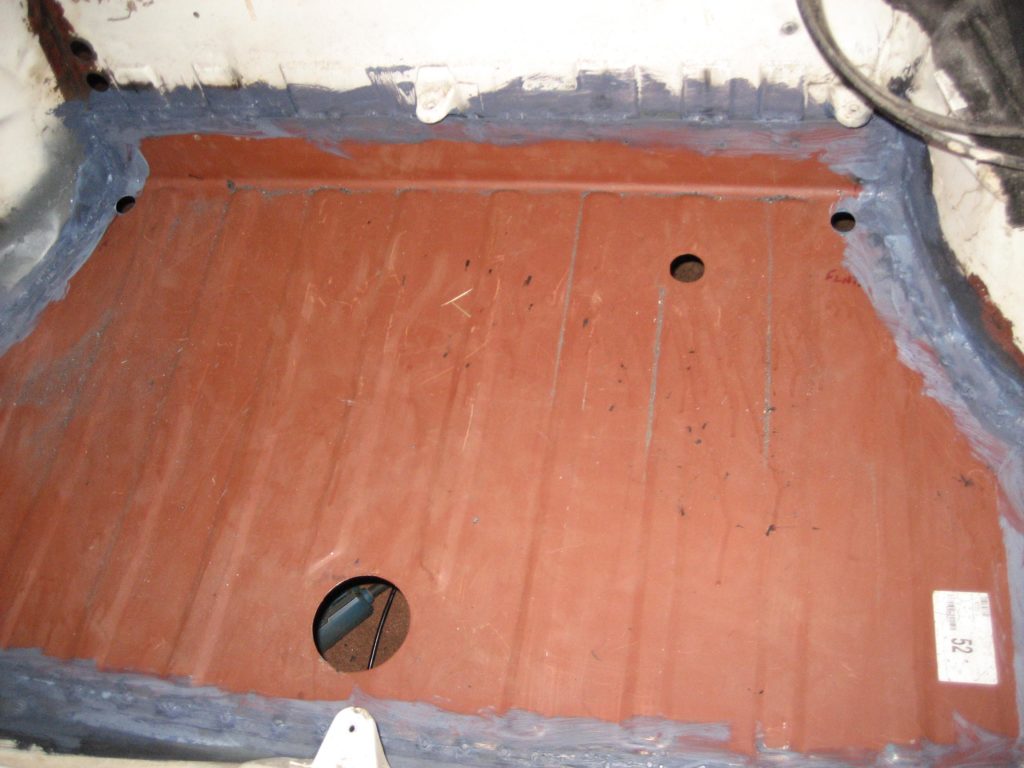 I am quite proud of the end result here too. Having just learned to weld I don't think I've done to badly especially since half of the welding was done on my back welding against gravity and on thin steel.