I am amazed sometimes by what some restorers do to old cars. I could see the reflectors were rusted so I removed the grill segments to get at the headlamps. What I found was that the headlights and grill were held in by wood screws and rawplugs. Ok – 10 points for inginuity, but I couldn't live with it. So out it all came.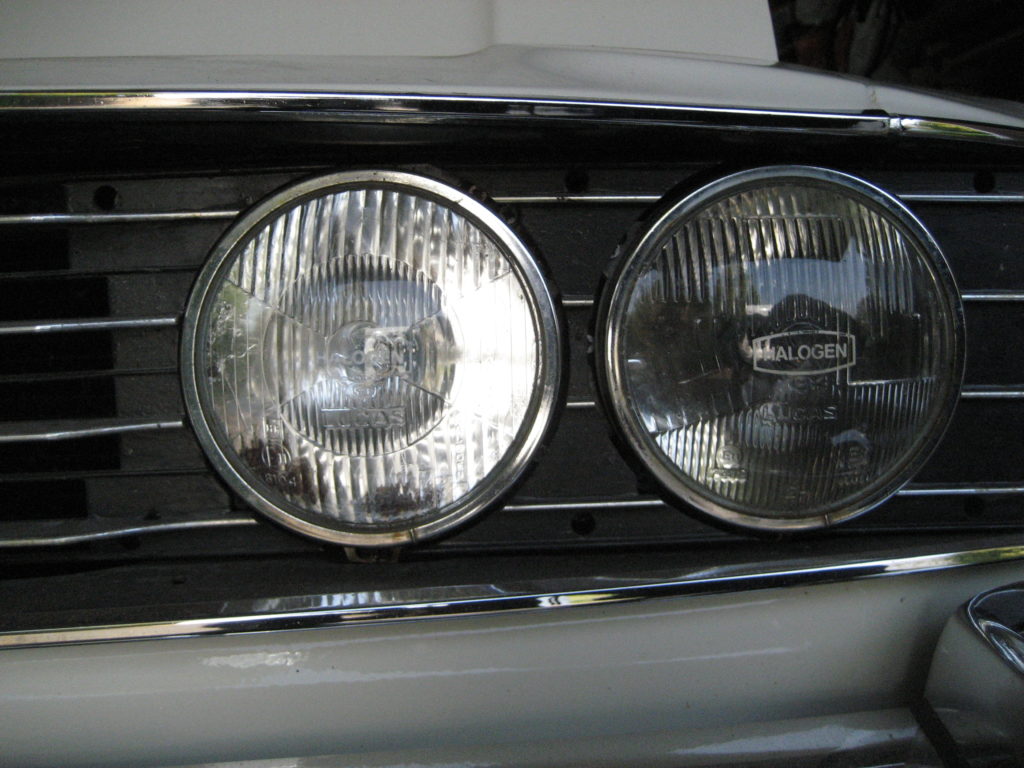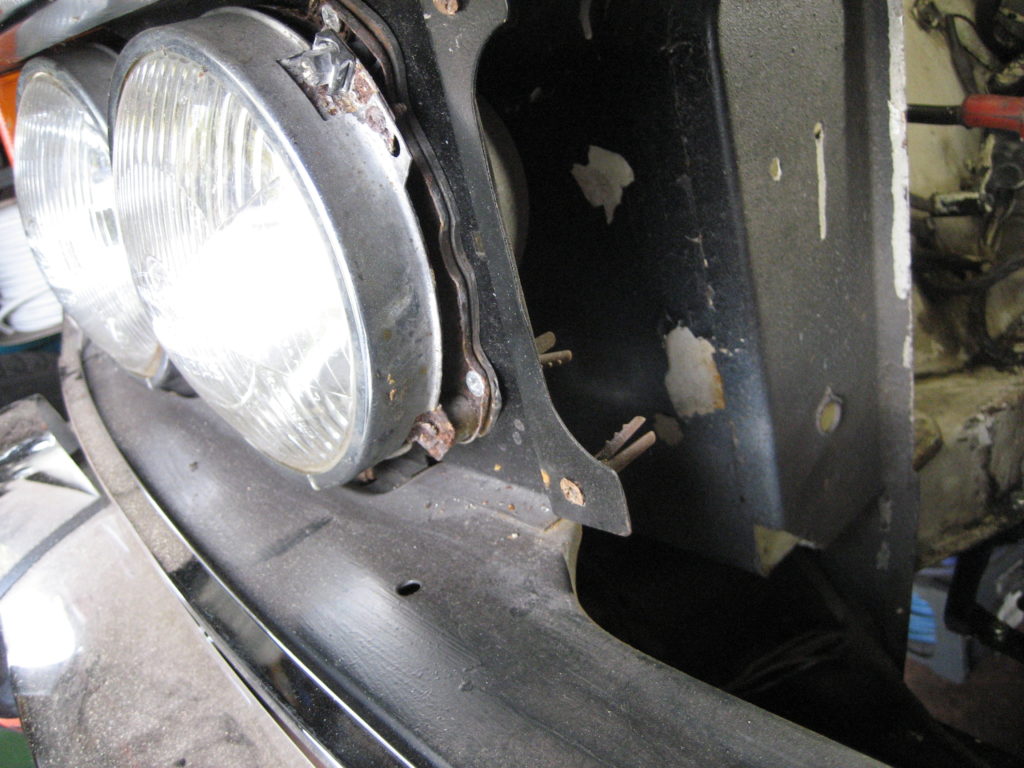 The reflectors on all 4 headlights were shot, so I found some "like for like" replacements on E-Bay (Crystal Halogen). Whilst I waited for delivery, I cleaned up the original steel headlight bowls and gave them and their surrounds a new coat of paint. Unfortunately when the new lamps arrived they didn't fit into the refurbished bowls, so they went back and I ordered some more (MK1).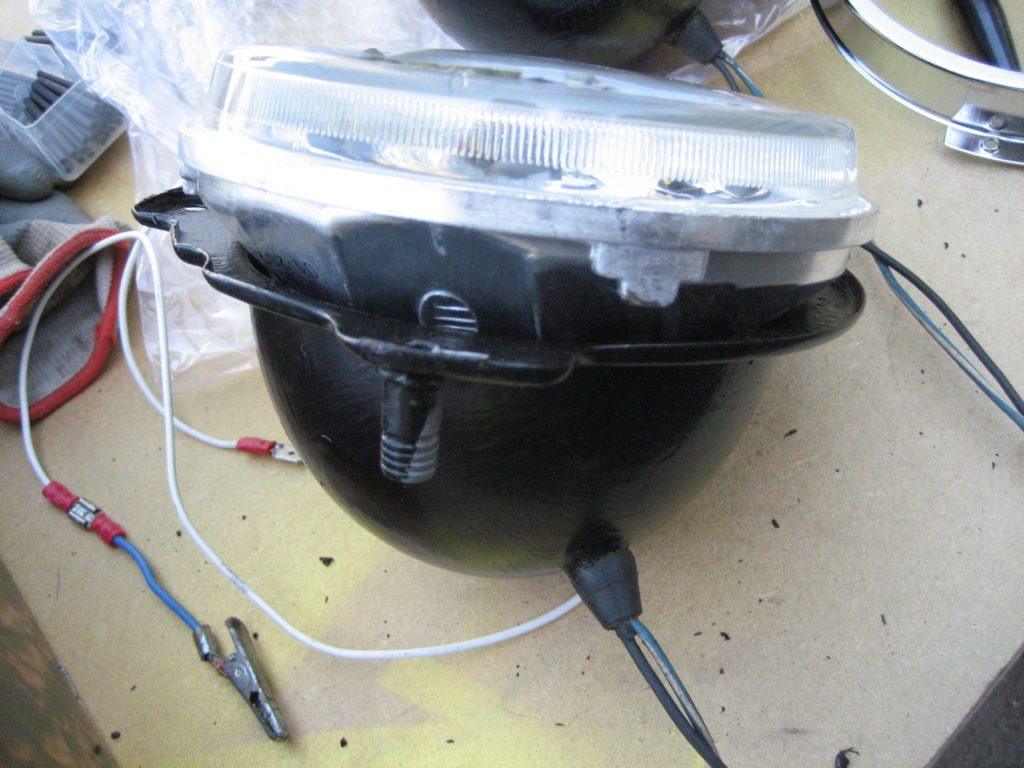 Worse still I found the wiring for the headlights consisted of stripped and twisted copper with no insulation, where someone had patched in replacement sidelights. This was a vehicle fire-ball waiting to happen. The wiring junctions have all now been replaced with insulated terminals.
So while I wait again for the next set of lights to be delivered, I thought I would re-paint the grill segments. After cleaning they were tricky to mask, but the end result looks pretty good.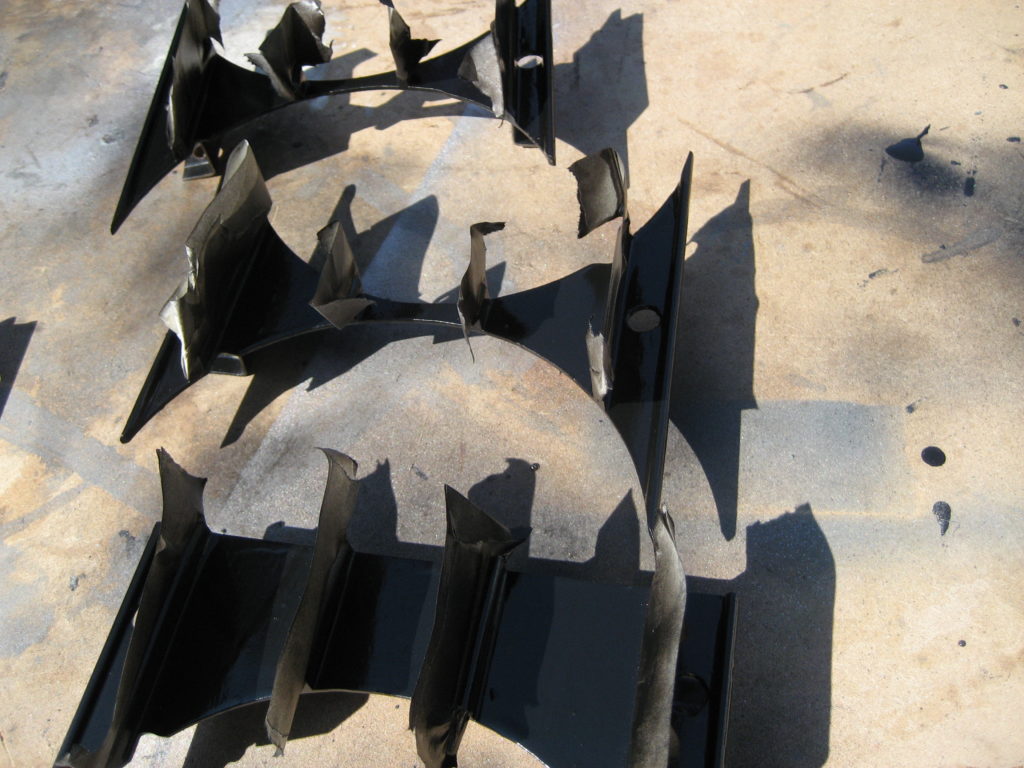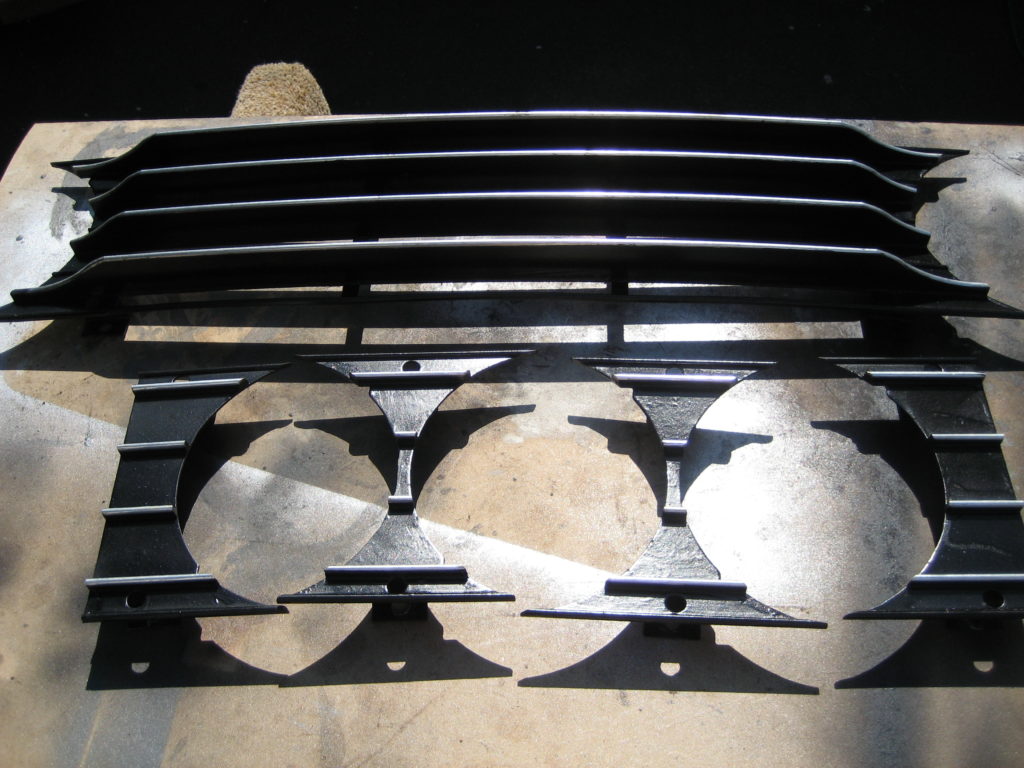 There is always a snag when doing almost any job on a Stag. The snag here was the grill badge. Both retaining bolts sheered when I removed it. I happened to find a couple of M4 replacements in my spare bolt box, so I drilled and tapped two replacement threads – good as new.