I am amazed how much dust and crud is generated by an angle grinder. The inside of the Stag was a real mess. So out it all came – well what was left anyway. Then the vacuum cleaner, detergent and a coat of epoxy paint. Looks better already.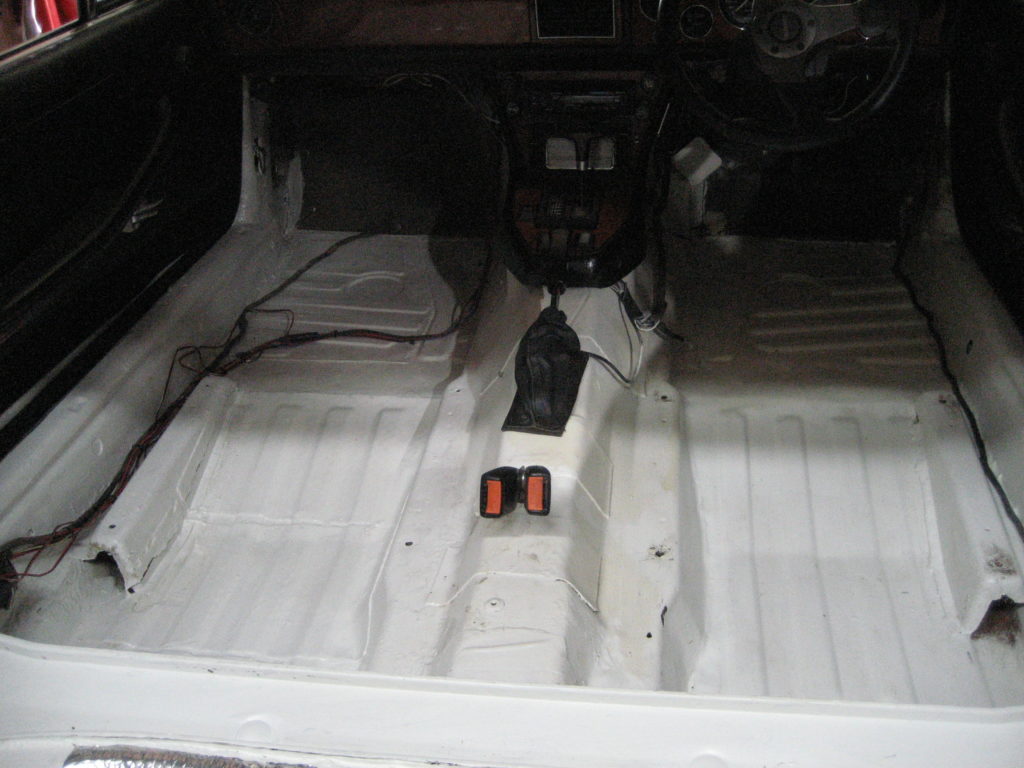 With all of the welding and panel replacement, the sound deadening pads were removed along with the rust. Rimmers are rather expensive so I sourced some via Ebay. Much bigger sheets, so I've covered both passenger and driver floors and under the rear seat.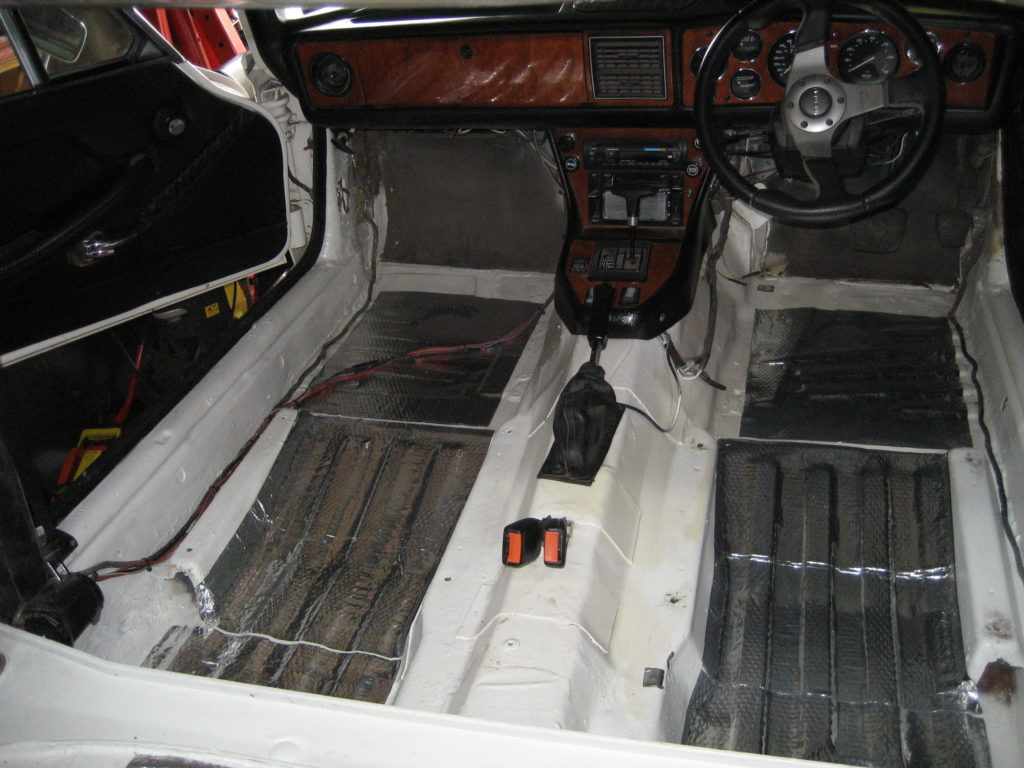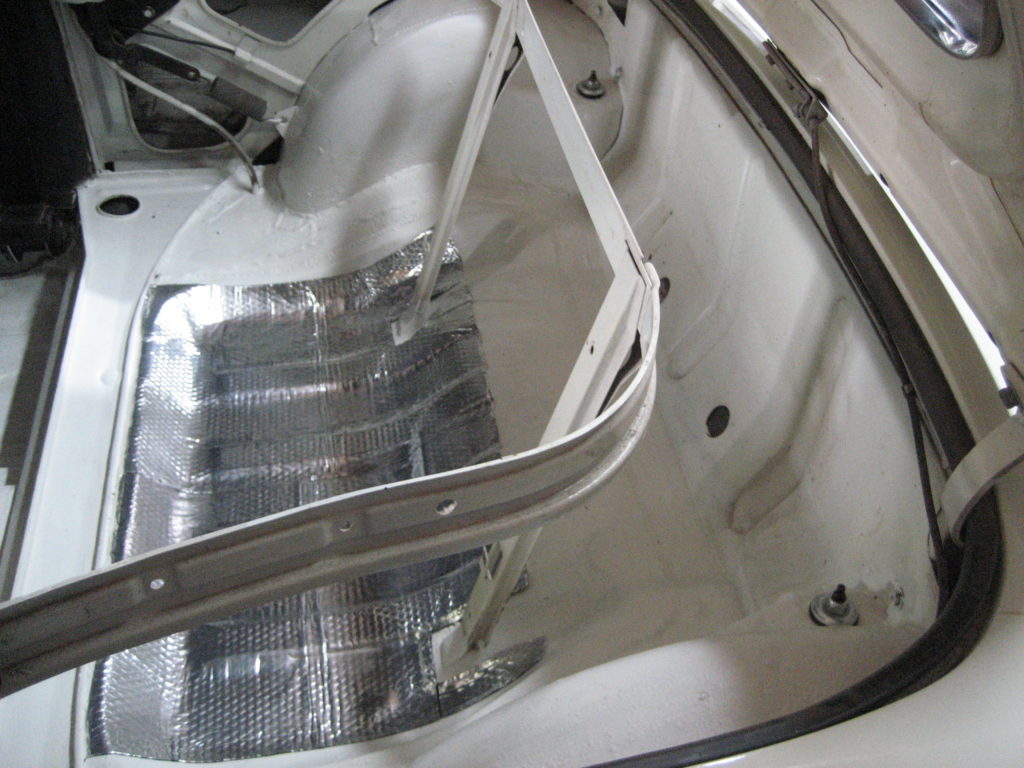 Next the carpets. My wife was horrified when she found me. In the kitchen, sitting on the floor, with all of the Stag carpets around me, and her precious carpet cleaner. They came up a treat. A few bare patches but nothing so bad as I need to spend £500 on new. I used some spray-on Evostick to place the edging peices.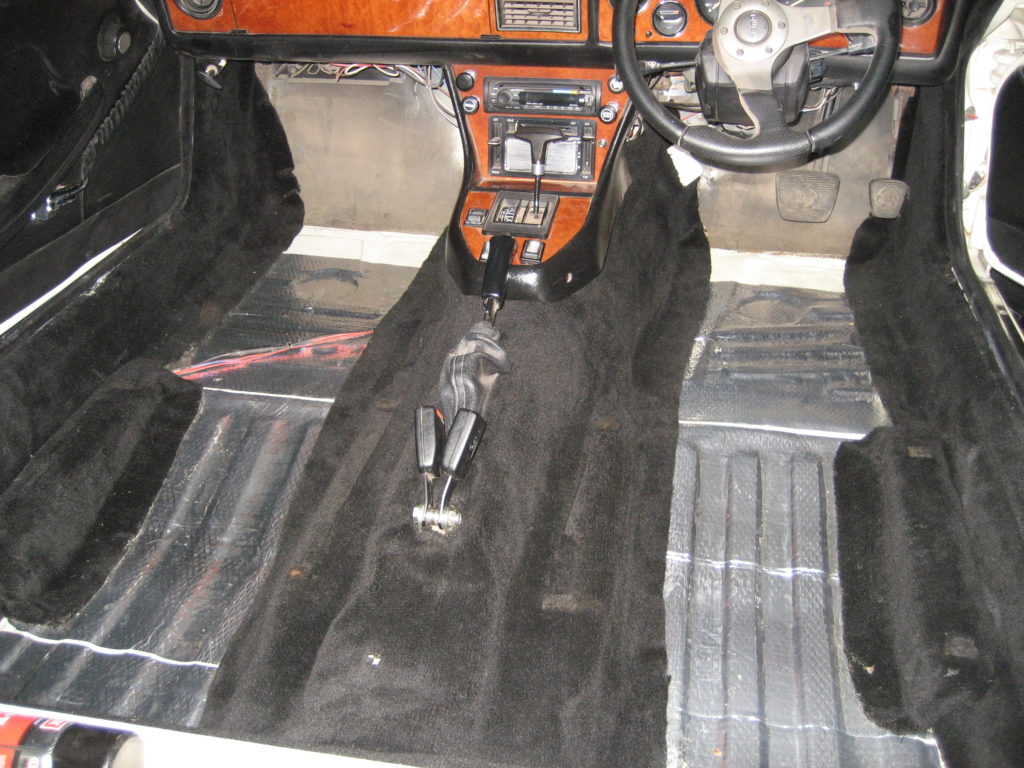 While the glue was drying, I turned to the seats. I have already refurbed them, but they got covered in crud over the last few months work. A good clean later here they are along with the rear side panels where I also installed a couple of speakers.